Small Business Award Nominations

This year, the Chamber will host its 30th annual Small Business Award to help recognize our small business members and their impact on our local economy. The event, to be held May 4 at the Oasis Hotel & Convention Center, will honor the top five finalists in the W. Curtis Strube Small Business Award competition and will culminate with the announcement of the 2022 award recipient.
If you know a Springfield area small business with 50 or fewer employees organization-wide, nominate them (or your own business) for the 2022 Small Business Award! Nominated businesses must be Chamber members in good standing.
Nominations may be made anonymously.
Chamber staff will contact nominated businesses with a short application to complete, which covers company history, response to challenges, innovative products or services, and community-oriented contributions. Nominated businesses do not need to disclose financial information or host site visits.
The deadline for nominations is Monday, January 31.
Click here to see a list of previous Small Business Award honorees.
---
Thank you to our presenting sponsor for this year's event: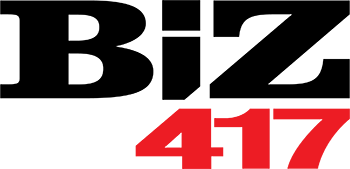 Oops. This form is no longer accepting responses
We're sorry but this form/survey is no longer accepting responses. If you have questions or believe this is an error, please contact us.