Big Brothers Big Sisters of the Ozarks Appoints New CEO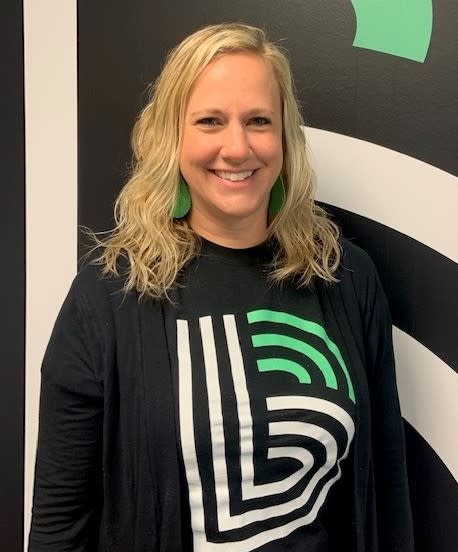 Big Brothers Big Sisters of the Ozarks Appoints New CEO
The Board of Directors of Big Brothers Big Sisters of the Ozark and The Think Big Foundation are pleased to announce Susan Mellentine as the Chief Executive Officer. Susan joined the Big Brothers Big Sisters team in February 2019 as the Development Director and served as the Interim CEO. Susan's outstanding leadership, development experience, and her passion for serving youth is obvious to all that meet her. Her strong commitment to innovative programs to empower the potential of the youth of Springfield made her a great fit to lead the agency.
"We are excited for the plans that she and the team are putting into place to propel the agency forward," said Lacy Martin, Board President of Big Brothers Big Sisters of the Ozarks.
"I believe in the power of mentorship and how it directly influences and changes a person's path." Susan Mellentine shares, "I am honored for the opportunity to lead an agency that provides positive consistent mentors to build a better future for our youth and our community."
Susan has held various leadership positions in non-profit and business sectors, in addition to being an entrepreneur and business owner starting her own early education center. She has experience in creating, implementing, and building new programs that have made a lasting effect on the community. Her love for children catapults her belief in the mission of mentoring children through one-to-one relationships. She looks forward to continuing the journey towards the BIG goal of serving 1000 youth in the Ozarks.
BBBSO is a 501(c)(3) non-profit organization and United Way partner agency that believes that every child can succeed and even thrive in life. Most children served by Big Brothers Big Sisters are in single-parent and low-income families or households where a parent is incarcerated. As the nation's largest donor and volunteer supported mentoring network, Big Brothers Big Sisters supports life changing friendships between professionally screened adult volunteers (Bigs) and children (Littles). Big Brothers Big Sisters provides a system of ongoing evaluation and support, which independent studies prove helps Littles perform better in school, avoid risky behaviors, and grow up to be productive, engaged citizens.
Gallery
Media Contact : Maggie Riggs
Source : Big Brothers Big Sisters of the Ozarks