Everyone Wins With Our New Pricing!!
🎉We're happy to announce new and improved pricing.🎉 Beginning today, May 4th, all residential rentals will be either by the day or the entire weekends!
(Don't worry churches, you won't have to keep the inflatables all weekend. We've got you covered too. I know we've changed our pricing a lot but we're trying to figure out the best way to serve you.
This new pricing structure will benefit everyone. Not only will you get more time with your rental, we'll have more time between rentals to clean and sanitize them. This will help protect you from viruses and germs and it will help us keep our inflatables looking new.
If you have any questions please feel free to message us on Facebook, text or give us a call 417-299-1103.
We look forward to a great summer and can't wait to see you all.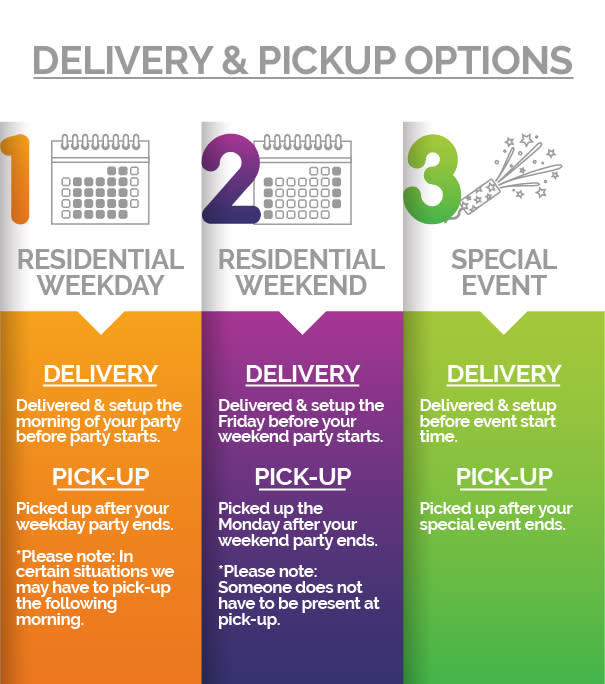 Media Contact : Chad Burkholder