Katie Fulp Awarded '40 Under 40' Distinction
Springfield, MO – KPM CPAs & Advisors (KPM) is pleased to announce that supervisor Katie Fulp, CPA has been named a Springfield Business Journal (SBJ) '40 Under 40' honoree. Since 1999, the SBJ annual awards program continues to honor individuals under the age of 40 for their professional and community accomplishments.

As a supervisor on the tax team at KPM, Katie provides a variety of tax services to business and individual clients. She also serves on the Employee Engagement Council, is a mentor for KPM's 'Buddy Program,' and served on the team that helped develop the firm's Lean Six Sigma processes to increase efficiency and product quality.

In addition, Katie began a charitable organization called Local Grace in 2018, which has recently received 501(c)3 status. Through this non-profit organization, and in conjunction with the high school, students in her home town of Crane, Missouri are able to receive funds for things like gas, groceries, out-of-town funeral expenses, cell phone minutes, and more after a simple approval process.

"Local Grace strives to fulfill the needs of local youth and has had a positive impact on many of our students in times of need. Without Katie's passion for helping kids, organizing, fundraising, and communicating her vision, several of our kids would not have been blessed when they most needed it… Anyone that meets Katie is undoubtedly impressed with her intelligence, organization, and attention to detail but in my opinion the thing that makes her rare and special is that she channels all of these attributes to help others," said Caysie Turner, Principal of Crane High School.

Katie's profile will be featured in an upcoming SBJ publication, and she, along with this year's other distinguished honorees, will be recognized at the SBJ '40 Under 40' reception and award ceremony on March 31 at the Oasis Hotel & Convention Center.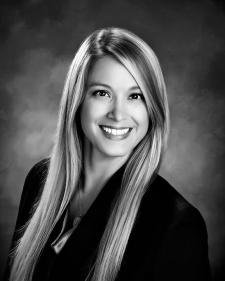 About KPM CPAs & Advisors
Since 1966, KPM has served a variety of industries and clientele, providing accounting, audit, tax, and consulting services to help clients prosper. KPM is one of the largest locally owned CPA and advisory firms in Southwest Missouri (Springfield Business Journal), a top Midwestern firm (Accounting Today), and a top 300 firm in the U.S. (INSIDE Public Accounting). The firm also is a member of The Leading Edge Alliance and has office locations in Springfield and Branson.
Media Contact : Crystal Mapp, Marketing Director
Source : KPM CPAs & Advisors