KPM CPAS & Advisors Accounting Outsourcing Team Announces New Hire
Springfield, MO – KPM CPAs & Advisors (KPM) is pleased to announce the hiring of Spencer Graves as a staff accountant in KPM's accounting outsourcing department.
"We're excited to have Spencer join the team" said Bryan K. Foster, KPM accounting outsourcing department head. "As we continue to help organizations across the community streamline their operations, reduce costs, and remain competitive, Spencer will be a great addition to the team serving our clients."
Spencer has two years of experience and provides accounting outsourcing services to clients in a variety of industries. Spencer graduated from College of the Ozarks with his B.S. degree in Accounting and is currently pursuing his CPA certification.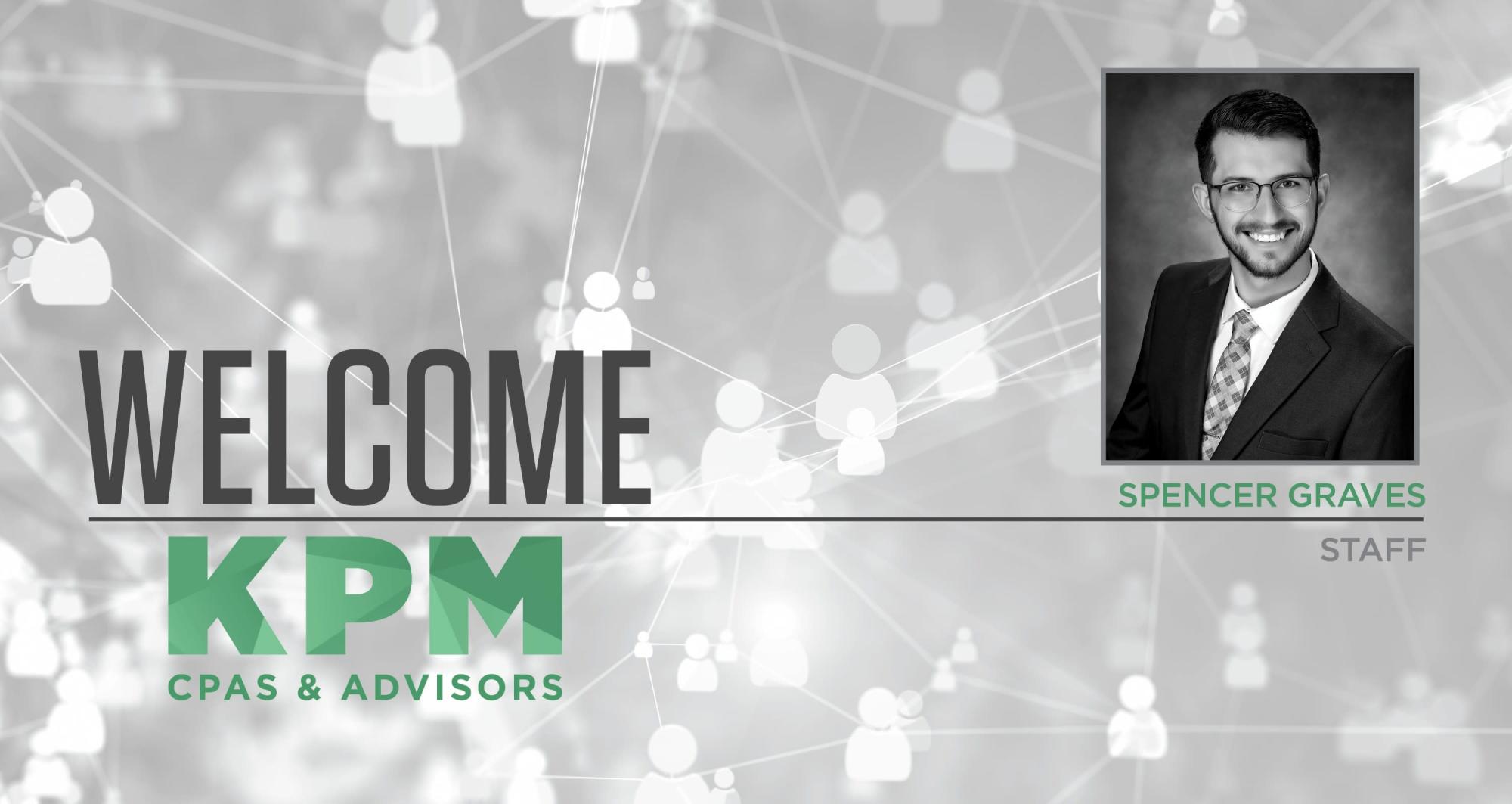 KPM has been providing accounting outsourcing services since our firm's inception, and we have a proven track record of helping clients control costs and improve productivity. If you're not sure if outsourcing or co-sourcing accounting is the right choice for your organization, reach out to learn more at info@kpmcpa.com.


About KPM CPAs & Advisors
Since 1966, KPM has served a variety of industries and clientele, providing accounting, audit, tax, and consulting services to help clients prosper. The firm was recently named one of Biz 417's 'Best Places to Work' and is one of the largest locally owned CPA and advisory firms in Southwest Missouri (Springfield Business Journal), a top Midwestern firm (Accounting Today), a top 300 firm in the U.S. (INSIDE Public Accounting), and one of 'America's Best Tax & Accounting Firms' (Forbes). KPM also is a member of The Leading Edge Alliance and has office locations in Springfield and Branson.
Gallery
Media Contact : Megan Artz, Marketing Director
Source : KPM CPAs & Advisors