KPM CPAS & ADVISORS RANKED AMONG AREA'S LARGEST PAYROLL COMPANIES
Springfield, MO – KPM CPAs & Advisors (KPM) is pleased to announce that the firm has again been ranked among the top five largest payroll companies in the area by the Springfield Business Journal (SBJ). The 2021 list was recently published and ranks area payroll companies in Southwest Missouri by annual payroll amount processed.
"KPM's accounting outsourcing department has remained a valuable resource to clients throughout the ongoing pandemic," said Managing Shareholder Randall Moots. "Through the range of services they provide, including convenient cloud-based solutions, they haven't missed a beat. Clients can access necessary files from anywhere and it has really served them well, as the majority of businesses shifted to a work from home setting for the better part of last year. Also, with many of our clients trusting KPM to provide a comprehensive range of services, all of their needs are met with one phone call or email. They don't have to call multiple providers to get the answers they need. That saves time and money," he added.
The firm's accounting outsourcing department provides more than 140 monthly clients with payroll, tax reporting, monthly accounting, financial reporting, and QuickBooks consulting services.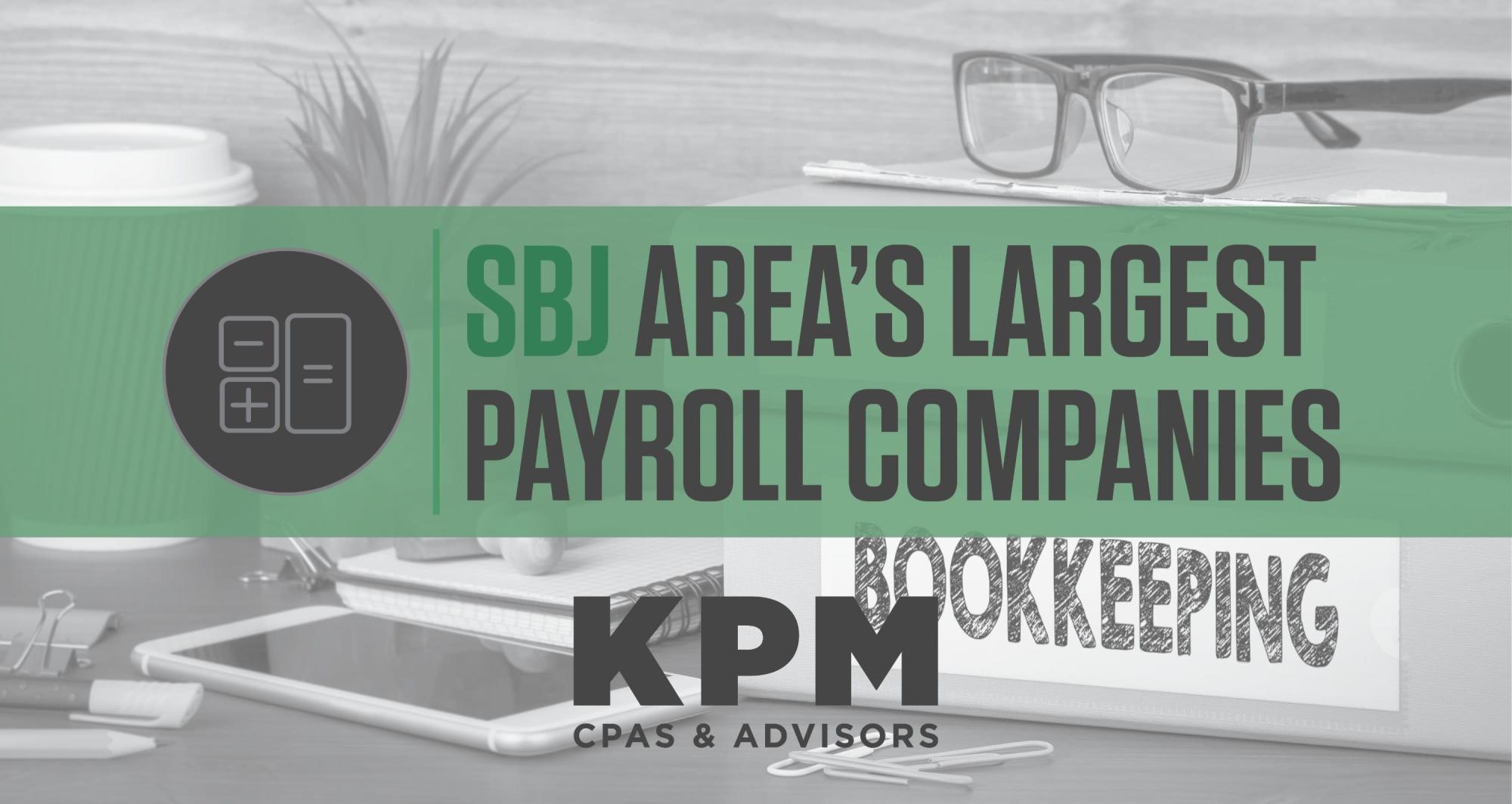 About KPM CPAs & Advisors
Since 1966, KPM has served a variety of industries and clientele, providing accounting, audit, tax, and consulting services to help clients prosper. KPM is one of the largest locally owned CPA and advisory firms in Southwest Missouri (Springfield Business Journal), a top Midwestern firm (Accounting Today), a top 300 firm in the U.S. (INSIDE Public Accounting), and one of 'America's Best Tax & Accounting Firms' (Forbes). The firm also is a member of The Leading Edge Alliance and has office locations in Springfield and Branson.
Gallery
Media Contact : Crystal Mapp, Marketing Director
Source : KPM CPAs & Advisors