Good Morning, Springfield! August 2023 - State of the Schools
Good Morning, Springfield! August 2023 - State of the Schools
Thursday, August 3, 2023 (7:30 AM - 8:30 AM) (CDT)
Description
Join us for our monthly networking and informational breakfast event, where you can connect with existing friends and make new ones!
Each month, the City of Springfield, Greene County and Springfield Public Schools are invited to provide a brief update and share their latest news with business community attendees. Once a year, each entity is also invited to provide a full program "State of" update for the audience. This month will be the Annual State of the Schools update by Dr. Grenita Lathan.
This beautiful new facility is right off Grant Ave. so please see below for an updated route and parking map to avoid any construction delays.
Additional parking will be available at JFK Stadium on Grant Ave. with a FREE shuttle provided by SPS. Shuttle will begin running at 7am from the Southeast Corner of the JFK parking lot.
Thank you to our Series Presenting Sponsor:

Thank you to our Monthly Sponsor:

Thank you to our Gold Sponsors:
Foundation Credit Union
Helitech Waterproofing and Foundation Repair
Med-Pay, Inc.
Parking Map (CLICK TO ENLARGE):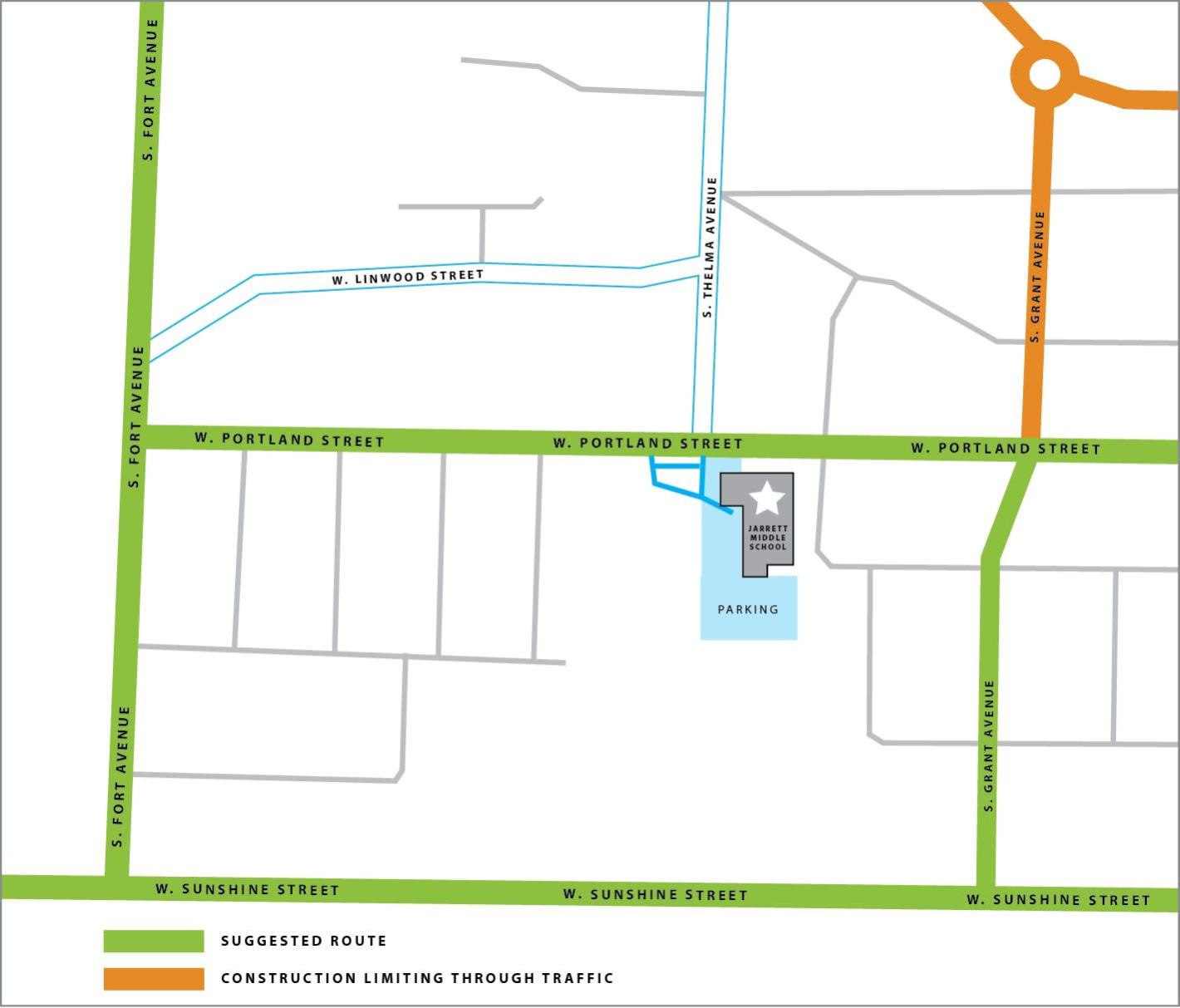 Pricing
$30 - Members
$40 - Non-Members
Jarrett Middle School
906 W Portland

,

Thursday, August 3, 2023 (7:30 AM - 8:30 AM) (CDT)